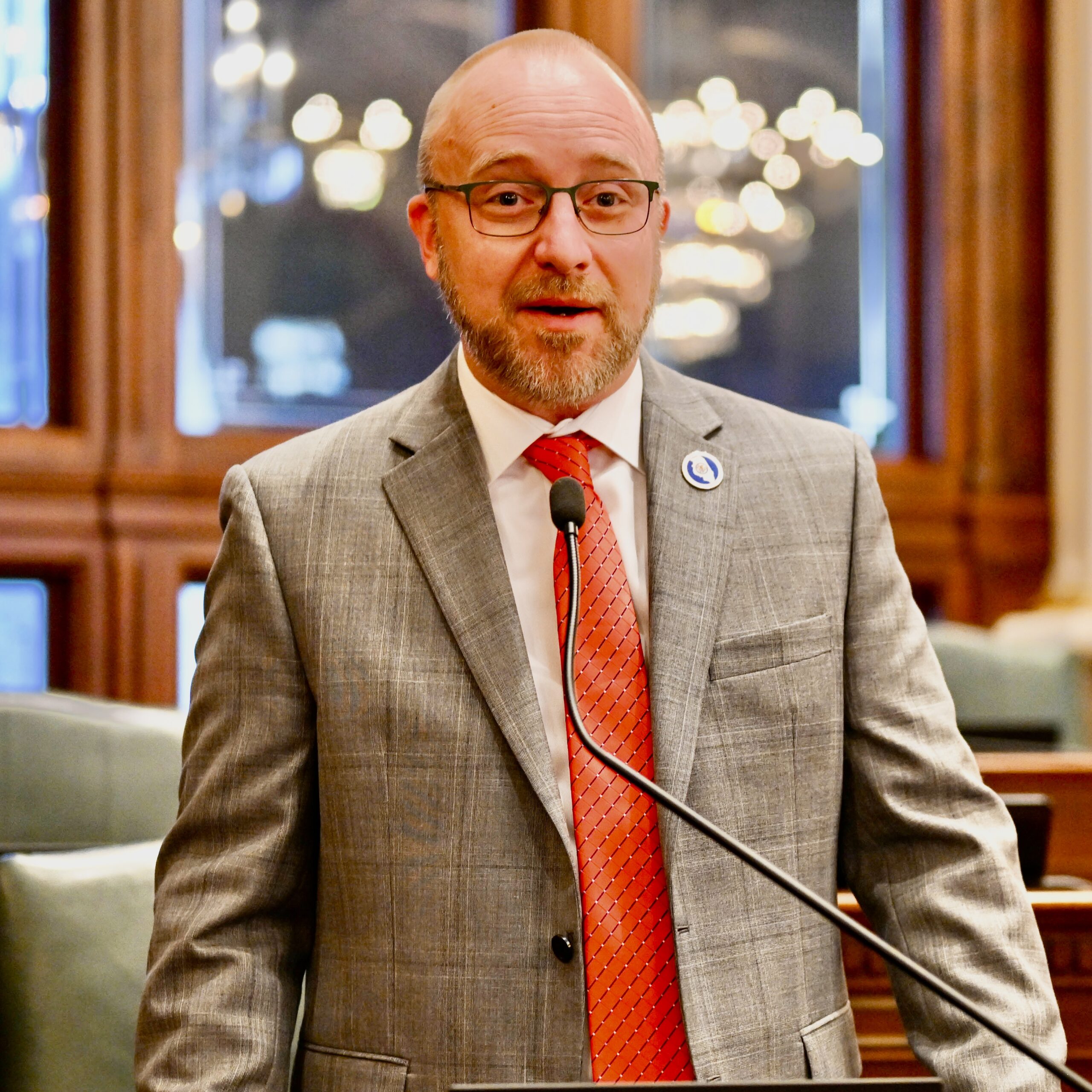 About Me
I highly value family, finances, and freedom and believe all three go hand in hand. Make no mistake, these values are under attack by both political parties. The time for true leadership is now and change will ultimately follow by simply leveraging we the people.
Sincerely,
Jed Davis
Jed is a 5th generation resident of Kendall County. He married his high school sweetheart, Melissa, over 22 years ago and together they have four children with one being adopted from foster care. They currently live in Newark. He graduated from Lisbon Grade School, Newark High School, and ultimately Valparaiso University with a degree in civil engineering.
Jed is a firm believer in local government and the freedom of local boards to direct the institutions they represent without overreach from state agencies or officials. This belief is far from our current reality and it's time we the people reclaim our communities and schools.
Jed has served as board president of Parkview Christian Academy in Yorkville from 2010 to 2023, proudly leading the charge against the out of bounds leadership of Governor Pritzker and the Illinois State Board of Education.
Jed values family, finances, and freedom. All three are indispensable to his daily life and he'll defend them with his dying breath.
Pro Family

100%

100%

Pro Local

100%

100%

Pro School

100%

100%

Anti Mandate

100%

100%

Anti Tax

100%

100%
Endorsed by Local Business Owners
Bob Elleson - Local Business Owner, Morris
Angie Grandgeorge - Owner of Ivy Oaks Floral, Somonauk
Gregg Ingemunson - Local Attorney, Yorkville
Keith Moore - Local Business Owner, Oswego
Keith Mouis - Branch Manager, Yorkville
Jim Ratos - Owner of Burnt Barrel, Grace Coffee & Wine, Lakeview Grille, and Parkway, Yorkville
More TBA Soon
Endorsed by Local Farmers
Dave Christian - Local Farmer, Newark
Kirk Friestad - Dairy Farmer, Newark
Scott Friestad - Local Farmer, Newark
Dan Mitchell - Local Farmer, Marseilles
Claire Swenson - Local Farmer, Newark
More TBA Soon
Endorsed by Local Officials
Chris Balkema, Grundy County Board Chair
Dwight Baird, Kendall County Sheriff
Ken Briley, Grundy County Sheriff
Adam Diss, LaSalle County Sheriff
John Frieders, DeKalb County Board Chair
Scott Gryder, Kendall County Board Chair
Don Jensen, LaSalle County Board Chair
Alexander Kennedy - Founder, Stamp Act Pac
Dan Mitchell - School Board President, Milton Pope
Paul Pope - Village President, Lisbon
Kindra Pottinger - County Board Member, LaSalle County
Beth Smith - Precinct Committeeman, LaSalle County
Andy Sullivan, DeKalb County Sheriff
More TBA Soon
Endorsed by Organizations
ABATE
Illinois Family Action
Illinois State Rifle Assoication
Make Liberty Win
National Federation of Independent Business
National Rife Association
Protect Parents' Rights
Stand for Health Freedom
Young Americans for Liberty
More TBA Soon